My Dad and Little Brother around 8:00 Race Day outside Turn 4 in the neighborhood off Georgetown Rd.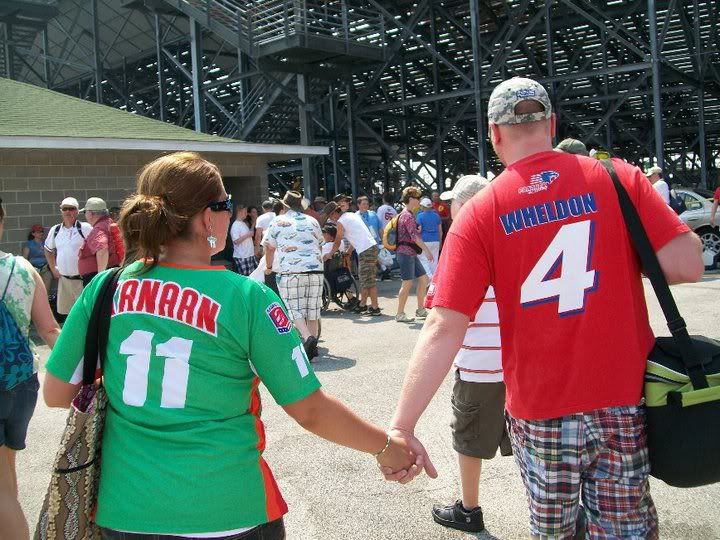 My Fiancee and Myself walking up to our seats about 11:00 a.m. (pretty tired still)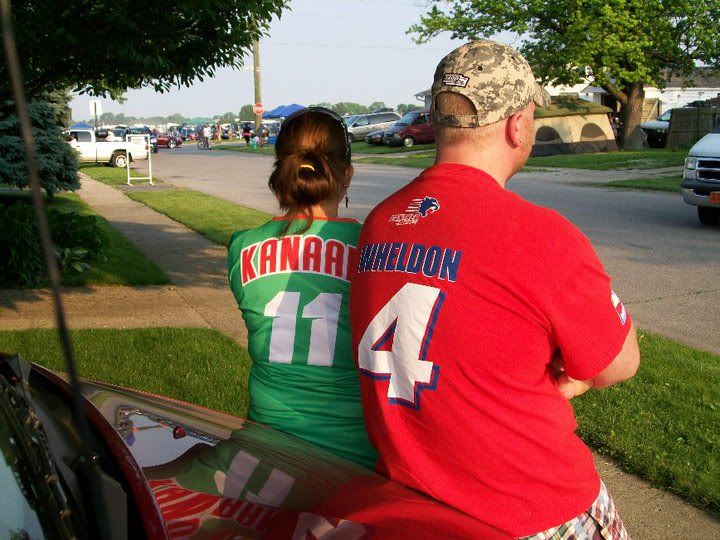 This is my all-time favorite picture. My mom took this picture of my fiancee and myself and we didnt know it until she developed them. What a GREAT PICTURE!
She LOVES TK with a passion. She had her TK 11 Earrings, her TK Bracelet, Her TK Jersey. It was great
Of Course i had my Dan Wheldon T-shirt and my National Guard Hat
Great Race Fans having a great family day at the GREATEST RACE TRACK IN THE WORLD!