Over the years most of us have seen the couple of videos that exist and some spectacular still pics of the '84 Patrick Bedard wreck at Indy.
Here's one that just popped up on the internet that I've never seen before. I'm impressed how the photographer was spot-on with focus and framing at a point on the track that I doubt he was ever planning to shoot (no auto-focus in those days!). At this point the cockpit hasn't even started flipping yet as the car is breaking apart after spinning into the dirt embankment and guardrail in the North short chute.
I bet this was originally a UPI or AP wire photo that appeared in some newspapers at the time but somehow got under my radar in my collection of books and magazines. Kinda neat discovering new historical shots almost 40 years old.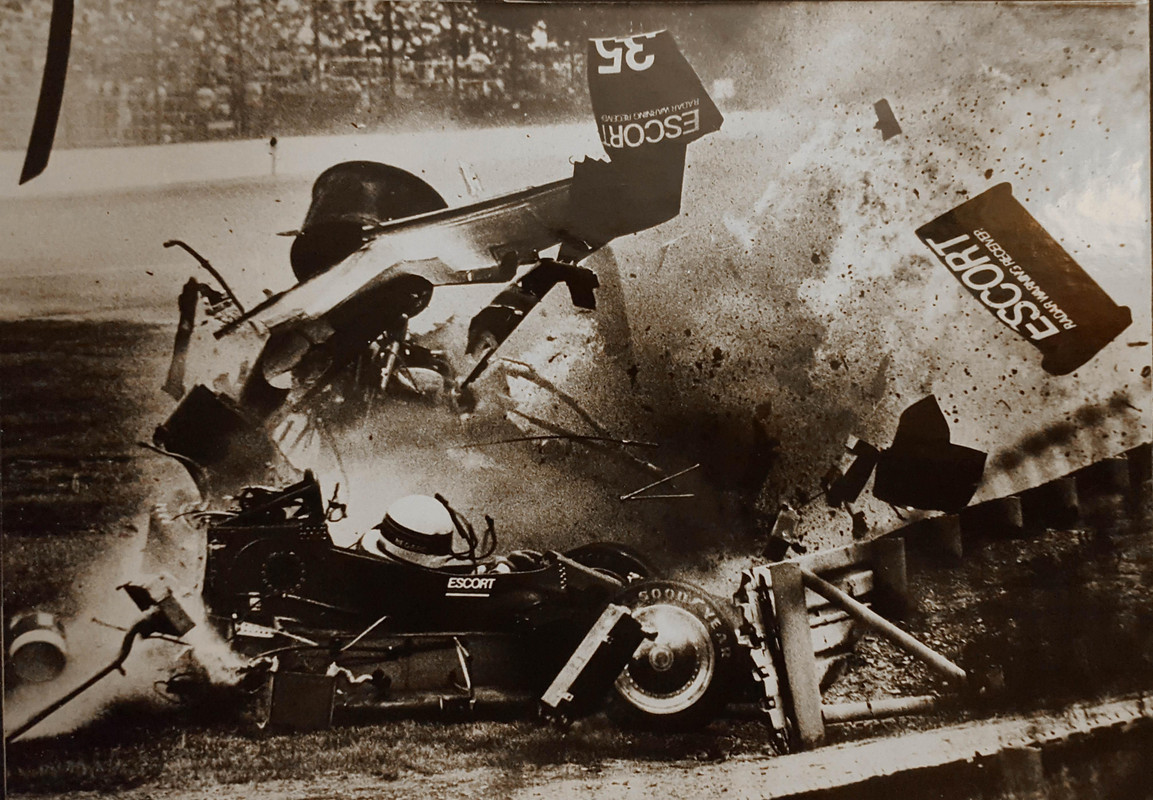 ​