I received the fantastic book
Unraced...
for Christmas, that documents F1 cars of the mid-90's that never made it to the starting grid. The Dome F106 is one of the stars, and in a photo of it's current state under the Dome wind tunnel, there is an adjacent car that the caption mentions as an "Indy-style oval race car". I did a quick online search and discovered a bit more about it - it's called the Dome ML and it was built in 1998 presumably to jump-start an oval series in Japan at Motegi, but it also tested on road courses as well.
As you can see, it's a handsome car that crosses a 1998-era F1 car nose, with CART sidepods and an IRL engine cover. There's even video of it testing at Motegi!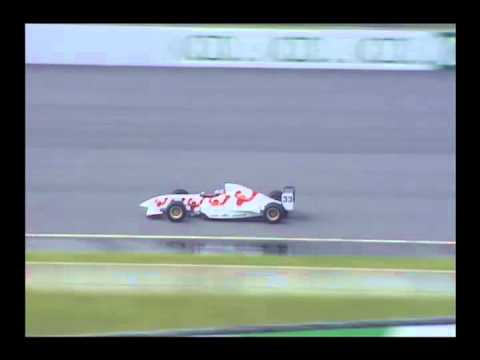 Talk about a cool car that I never knew existed. There's more info on the testing here:
http://www.dome.co.jp/e/news/enews9902.html
, and more photos at the Dome Museum:
http://www.dome.co.jp/museum/car_m/19_ml.html