So much traffic in and out of here hauling medical supplies, the air controllers have to stack them up: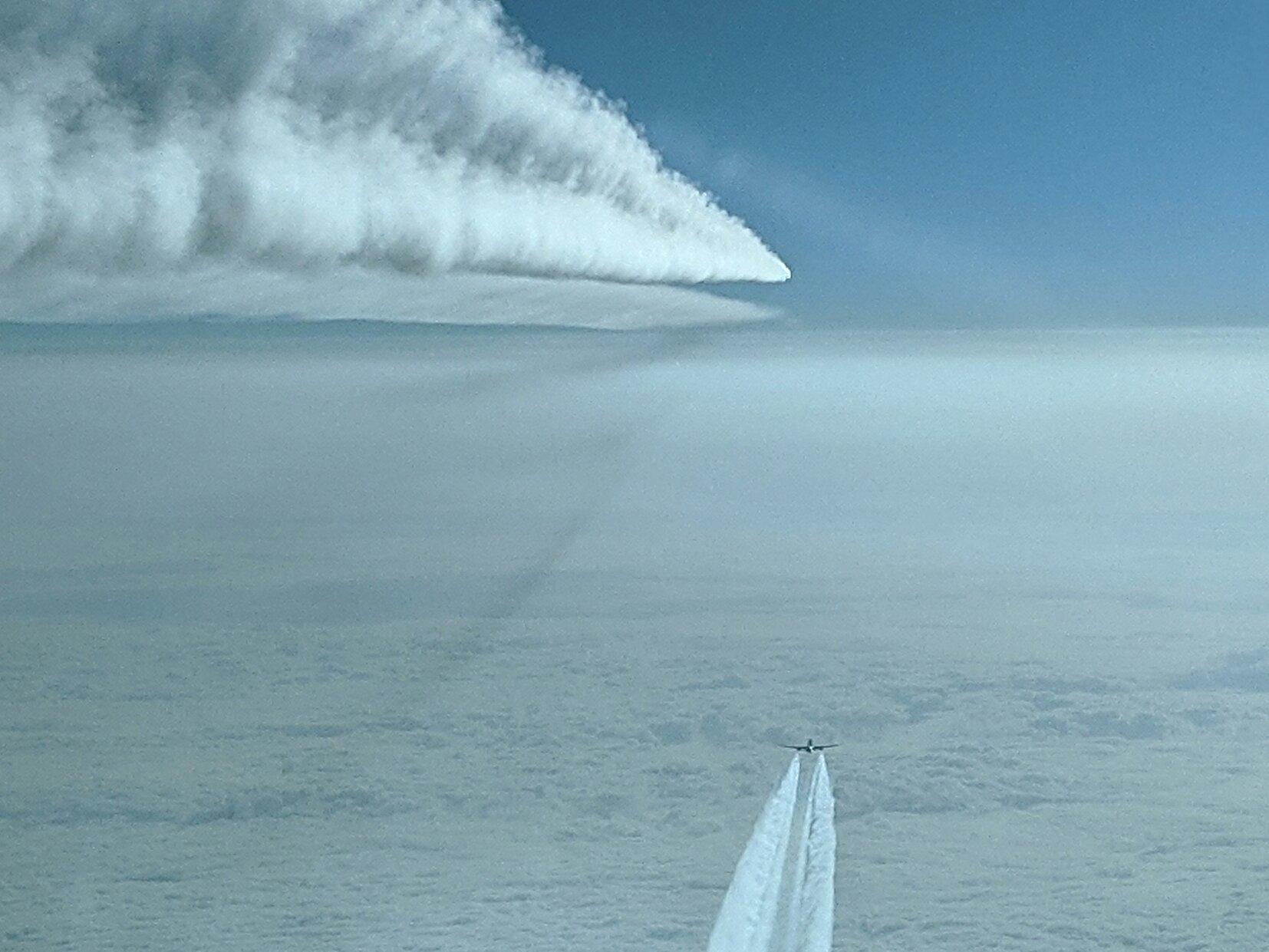 The "A590" track is a heavily traveled one way route between Japan and Alaska. To accommodate this demand, aircraft are stacked on top of each other separated by 1000'. We were at FL 340. The B747 above is at FL 350 and the B767 below is at FL 330.

Passing the An-124 on R220 over the North Pacific. We were at FL360. He was at FL 340. They max out around .77 Mach. We were doing .84 Mach.